Buying or selling a home? Already own a home?
​
You want to know it's in good shape. We can help.
Certified. Licensed. Professional. Expert.
Solid Ground is a home inspection company that educates home buyers, home sellers and homeowners about the condition of their home --- top to bottom, inside and out.
​
Our team has been inspecting homes in and around the Charleston metro area for 18 years, having conducted over 8,000 home inspections -- now that's a lot of homes!
Our specialty is teaching home buyers of all kinds about their new home – what's good about the house, what needs repair and what you'll need to do after move in to keep it in good shape.
Welcome to your home inspection!
Be sure to attend, it's most of the fun!
Our fleet of drones gives us an unparalleled view
Welcome to your home inspection!
What Our Customers Are Saying . . .
Excellent home inspection company! Steve was thorough in his inspection and took the time to explain both what he was looking at and what he saw throughout the process. He clearly knows his stuff! The written report was extremely easy to follow and very detailed. Highly recommend!
Stephen is a fantastic and thorough inspector. Very knowledgeable and passed on valuable information on standard upkeep and maintenance for the home. Friendly and straightforward, would definitely recommend!
Ron is a real pro! If you're looking for a home inspection, I would recommend Ron every time. Ron helped us understand the entire inspection process and guided us with all the repairs procedure and alternative solutions. We are extremely happy and satisfied with his work!! Great job 👍🏻👍🏻
Let us show you the value we can add to your home buying, home selling or homeownership experience. Call us to schedule your inspection today!
Let's get to know your home.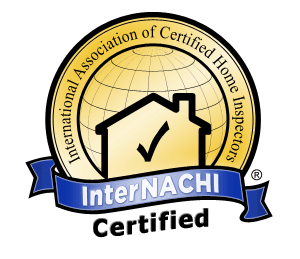 © 2021-2025 Solid Ground Home Inspections, LLC. All rights reserved. "Solid Ground Home Inspections" and design are registered trademarks of Solid Ground Home Inspections.
best home inspectors in charleston, sc best home inspector in charleston, sc best home inspector in Mt. Pleasant, SC best home inspector in Summerville, Best home inspector in Goose Creek, SC best home inspector in Moncks Corner, SC best home inspector in West Ashley, SC best home inspector on James Island, SC home inspectors charleston sc, home inspections charleston sc, home inspection charleston sc, drone inspections, roof inspections, thermal imaging inspections, IR camera inspections, historic home inspections, historic home specialists, first-time home buyers, inspectors specializing in historic home inspections downtown charleston sc, new construction inspections, 11 month builder's warranty inspections, 1 year builder's warranty inspection, historic home inspections, best historic home inspector, renovation inspections, relocation inspections, swimming pool inspections, pool inspections, first-time home buyer home inspections, home inspectors specializing with first-time home buyers, pre-drywall inspections, pre-listing inspections, sellers home inspections, sewer scope inspections, sewer line inspections, charleston county inspections, home inspectors charleston sc, home inspector charleston sc, home inspection charleston sc, infrared thermography inspections, infrared thermography
Charleston Home Inspector, West Ashley Home Inspector, James Island Home Inspector, pool inspections, swimming pool inspections,
Folly Beach Home Inspector, Mt. Pleasant Home Inspector, Mount Pleasant Home Inspector, Johns Island Home Inspector, North Charleston Home Inspector, N. Charleston Home Inspector, Summerville Home Inspector, Ladson Home Inspector, Goose Creek Home Inspector, Hanahan Home Inspector, Isle of Palms Home Inspector, Lincolnville Home Inspector, Moncks Corner Home Inspector, Home Inspector, Home Inspections, Certified Home Inspector, Licensed Home Inspector, Home Inspection, Home Inspection Charleston, Home Inspection West Ashley, Home Inspection James Island, Home Inspection Folly Beach, Home Inspection Mt. Pleasant, Home Inspection Mount Pleasant, Home Inspection Johns Island, Home Inspection North Charleston, Home Inspection N. Charleston, Home inspection Summerville, Home Inspection Ladson, Home Inspection Goose Creek, Home Inspection Hanahan, Home Inspection Isle of Palms, Home Inspection Lincolnville, Home Inspection Moncks Corner, Professional Home Inspector, Professional Home Inspection, Rental Inspections, Structural Inspections, 4 point insurance inspections, wind mitigation inspections, crawlspace inspections